Work
Stage
† denotes an Equity (AEA) Production.
Stella in "Dividing the Estate" at Raven Theatre Company [ watch trailer ]
Rita in "The Feast" at Prop Thtr
R.B. Monody in "Absolute Hell" at The Gift Theatre
Gunn in "Elling" at Redtwist Theatre [review]
Cammie Carpenter in "The Man from Nebraska" at Redtwist Theatre
Barbara in "The Gurney" at Secret Life Theatre
Auntie Gladys in "The Wind Cries Mary" at A-Squared Theatre Workshop
The Crone in "The Cursed Horned Babby" at Estrogen Fest 2007
Doctor Marks in "Fraternal Instinct" from Diamante Productions
Julia Shuttlethwaite in "The Cocktail Party" at Caffeine Theatre Company
Ina/Lavender in "Abandonment" at Actors Workshop Theatre
Understudy/Carol in "The Pain and the Itch" at Steppenwolf Theatre Company
Weird Sister, Virgo, & Ensemble in "Him" at Viaduct Theatre Company
Yolanda and Paula in "Expecting Isabel" at Rivendell Theatre Company†
Nan in "Arrangement For Two Violas" at Visions and Voices
Bobbie in "Ballad of Johnny Five-Star" at the 2004 Edinburgh Fringe Festival
Mother of Teenage Cyberpunk in "Human Interest Story" at Walkabout Theatre Company
Margot Lane, and others in "The Shadow" at Lifeline Theatre Company · Jeff Citation Nomination, Ensemble and Adaptation Writing
Irma in "When the Walls Have Ears" at Mary-Arrchie Theatre Company · Jeff Citation Nomination, Best Supporting Actress · After Dark Award [review]
Queen Aggravain in "Once Upon A Mattress" at Emerald City Theatre Company
Duchess of Denver in "Whose Body?" at Lifeline Theatre Company [review]
Narrator in "Sept. 11, Parson O'Reilly, etc." at Collaboraction Summer 2002 Sketchbook
Myrtle Mae in "Harvey" at Theo Ubique/Shining Through
Understudy/Elizabeth in "Winesburg, Ohio" at Steppenwolf Arts Bridge†
Ensemble in "The Vagina Monologues" at Apollo Theatre/Kolson Productions
Madame Armfeldt in "A Little Night Music" at Porchlight Theatre Company
Understudy-Aunt Julie/Berta in "Hedda Gabler" at Steppenwolf Theatre†
Grandma/Queenie in "The Secret Diary of Adrian Mole, Aged 13 3/4" at Rivendell Theatre Company†
Mother in "Nuclear Family" at Factory Theatre
Josephine Vitale (original cast) in "Tony and Tina's Wedding" at Piper's Alley
Ensemble in Chicago Improv Theatre at "WCIT" Radio
Film/Video
See marssie's IMDb page.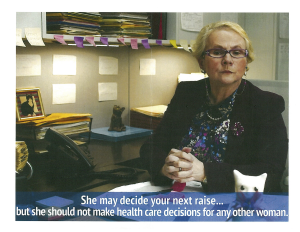 Boss Lady in "Have a Voice" PSA
Sister Veronica in "I'm in Love with a Nun" from Bluelight Productions
Mrs. Byrne in "Unborn" from Rogue Pictures (Universal)
Security Guard in "Bodega" from O'Conner Production
Jana Luker in "Last Call" from Bluelight Productions
Aunt Cookie in "Repetition" from bzzz Films
Mrs. Caligieri in "Hardball" from Paramount Pictures
Iryna Dobrovich in "The Secret" from MDR Productions
Mother in "Flying Above This Life" by Sam Patterson
Nurse in "Illinois Lottery" from Crossroads Productions
Helen in "Chicagoland Chevy" from Eisenman